[ last update: 02.12.2014 ]
The (new) Cadillac Database©

Photo Pages
Cadillac

1969

Return to The (New) Cadillac Database© Index Page
or go back to the Cadillac photo index page to pick another year
or go to the La Salle photo index page
I was spared the time and trouble of preparing and posting digital images of the 1958 models and those of 1960 through 1975, thanks to the excellent work done in this field by a Cadillac admirer in the Netherlands (Holland). Regrettably, those pages appear to be "lost".
At last (2005!) I found time to scan my own sales catalogs for the year and so I am including (below) for your immediate enjoyment, some small, low resolution images. Also shown are reductions of some factory photos graciously provided to me through the years by the Cadillac Division's Public Relations Department.
Total production was 223,237 cars of this model year; volume sales were similar to those of the previous year, with a marginal drop of some 6000 units.

Two different sets of ID features were again apparent this year: (1) in the regular model range (being the Calais, DeVille and Fleetwood cars) and (2) in the front-wheel drive Eldorado coupe (now into its third year of production), although it too belongs in the Fleetwood group.

Illustrations are drawn, in the main, from the year's prestige portfolio of all models. Backgrounds [which I had to crop out to give you more car!] feature art by Rubens and Watteau, both grand-masters of the Renaissance.

The easiest way to distinguish a regular 1969 Cadillac (not being an Eldorado) is to look at the front clip and rear three-quarters view:

Easy ID
Regular Line



Easiest ID feature (right): Dual headlights now mounted horizontally on either side of
the taller grille, which reverts to a broad egg-crate design;
new, wrap-around tail-lights do away with the previous year's side marker lamps.

Fleetwood models carry wreath instead of "V" around crest emblem


Flat grille; broadly spaced egg-crate design;
horizontal, paired headlights
Eldorado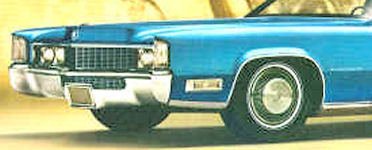 Narrow egg-crate grille openings; narrow "spoke" wheel covers imitating wire wheel
E L D O R A D O lettering on front fender, at rear of wheel opening, on central body crease
Look also for identifying script or lettering on some models (De Ville, FLEETWOOD, ELDORADO, etc.) Sometimes (after a new paint job, for example), the script or lettering may be missing; in that case look to the car's interior as each model had its own trim options.

Additional information and photos of the 1968 models and the related sales literature may be found in The (New) Cadillac Database© sections entitled "Descriptions and Specifications of Cadillac Cars 1966-1975", "Cadillac and La Salle Sales Literature 1965-1969" as well as in the appropriate "Dream cars" section. Further recommended reading includes:

(a) "Cadillacs of the Sixties" by Roy Schneider, © 1995, published by Automobile Heritage Publishing Co., Post Office Box 7, Temple City, CA 91780 [ISBN #0917104048 / 9780917104046.

(b) "Standard Catalog of Cadillac, 1903-2000" edited by James T. Lentzke, © 2000, published by Krause Publications, Inc., 700 E. State Street, Iola, WI 54990 [ISBN #0-87341-925-1, Library of Congress #91-61301].

The Calais Series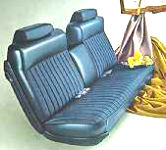 Model 69-682, style #69247-G, Calais coupe; 5,600 units were built; they sold for $5,484 each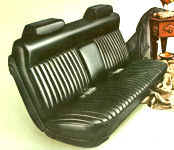 Model 69-682, style #69249-N, Calais hardtop sedan; 6,825 units were built; they sold for $5,660 each
De Ville Series
Coupe de Ville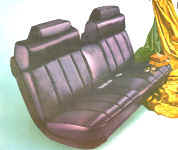 Model 69-683, style #69347-J, De Ville coupe; 65,755 units were built; they sold for $5,721 each


Factory promotional photo from the press portfolio


Sedan de Ville


Model 69-683, style #69369-L, De Ville sedan; 7,890 units were built; they sold for $5,954 each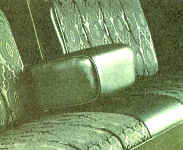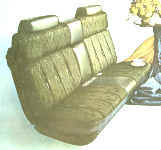 Factory photo from that year's press portfolio
Hardtop Sedan de Ville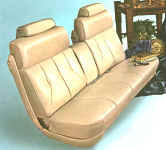 Model 69-683, style #69349-B, De Ville hardtop sedan; 72,958 units were built; they sold for $5,954 each
De Ville convertible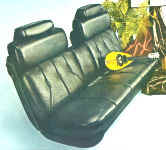 Model 69-683, style #69367-F, De Ville convertible; 16,445 units were built; they sold for $5,905 each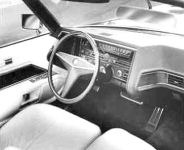 Factory promotional photo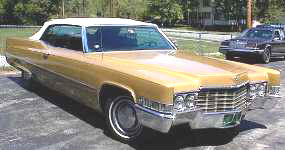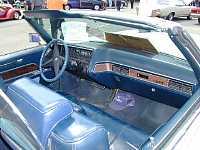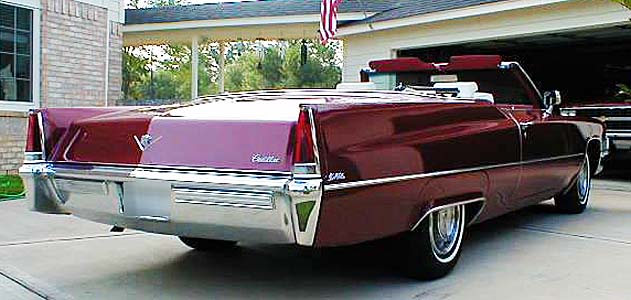 These three: some survivors
Fleetwood Models
Eldorado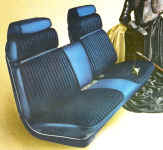 Model 69-693, style #69347-H, Fleetwood Eldorado coupe; 23,333 units were built; they sold for $6,711 each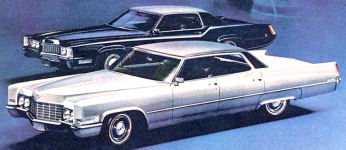 Period advertisement shows Eldorado in background
and Calais hardtop sedan in front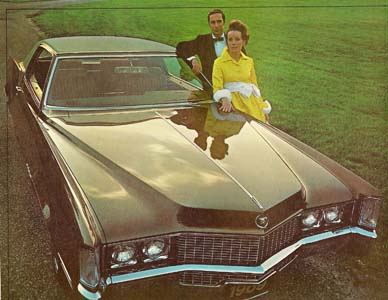 Series Sixty Special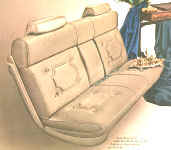 Model 69-680, style #69069-M, sedan; 2,545 units were built; they sold for $6,779 each
Fleetwood Brougham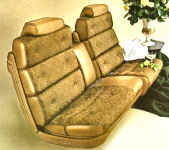 Model 69-681, style #69169-P, Brougham; 17,300 units were built; they sold for $7,110 each



Factory photo from that year's press portfolio (left) and illustration from period advertisement (right)
Series 75
The sedan and limousine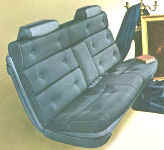 Model 69-697, style #69723-R, Fleetwood Seventy-Five sedan; 880 units were built; they sold for $10,841 each
Model 69-697, style #69733-S, Fleetwood Seventy-Five limousine; 1,156 units were built; they sold for $10,979 each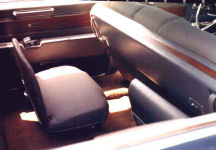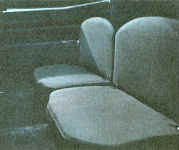 Full width auxiliary seating folds forward into division compartment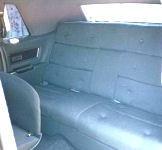 A survivor in fine shape
Styling Details, Options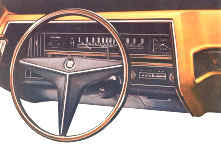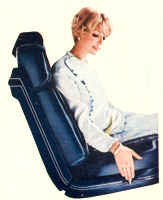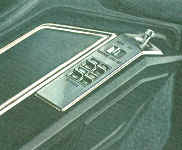 Instrument panel (left), dual control, split front seat (center), power windows (even on the Calais models)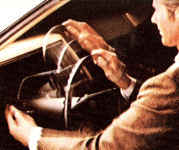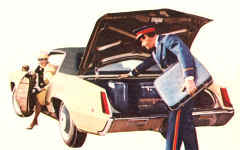 Tilt-telescope steering wheel (left), remote trunk lid (right)
Return to The (New) Cadillac Database© Index Page
or go back to the Cadillac photo index page to pick another year
or go to the La Salle photo index page
© 2005, Yann Saunders and the Cadillac-LaSalle Club, Inc.
[Background image: 1969 Cadillac Fleetwood Eldorado]