[last update: 01.25.2009] Best viewed with a screen image size of 600 x 800 pixels
The (new) Cadillac Database©

Photo Pages
Cadillac

1991

Return to The (New) Cadillac Database© Index Page
or go back to the Cadillac photo index page to pick another year
or go to the La Salle photo index page
The (new) Cadillac Database© has turned into such a vast undertaking that the compiler is currently unable to meet the request of many of its users who would like to see more pictures of contemporary or "modern" Cadillac models. As almost 95% of his time is taken up with maintenance of the Database, with additional research and with the completion or creation of new, interesting files relating to pre-WW2 and early post-WW2 models, some considerable time may elapse before he can satisfy the growing demand for information and pictures of the Cadillac models from 1970 to the present. Consequently, the photo pages relating to these late models initially will contain mainly images with very little text. Enjoy them, nonetheless!

The majority of illustrations this year are drawn from the factory product catalogs in my collection. The order of presentation, however, is that used by James T. Lenzke in his edited Standard Catalog of Cadillac, 1903-2000. In that excellent reference book you will find all the other facts you need about this year's models. The model range comprised: the DeVille, Fleetwood, Fleetwood 60 Special, Brougham, Eldorado, Seville and Allante. Total production of 1991 models was 220,284 units; I don't have individual for all models. In ascending order of sales volume, there were 2,500 Allanté roadsters, 12,134 DeVille & Fleetwood coupes [combined total], 16,212 Eldorados, 26,431 Sevilles, 27,231 Broughams, 135,776 DeVille & Fleetwood sedans [again a combined total].

Additional information and photos of the 1991 models and the related sales literature may be found in The (New) Cadillac Database© sections entitled "Descriptions and Specifications of Cadillac Cars 1986 and up", "Cadillac and La Salle Sales Literature 1990-1994" as well as in the appropriate "Dream cars" section. Further recommended reading includes:

"Standard Catalog of Cadillac, 1903-2000" edited by James T. Lenzke, © 2000, published by Krause Publications, Inc., 700 E. State Street, Iola, WI 54990 [ISBN #0-87341-925-1, Library of Congress #91-61301].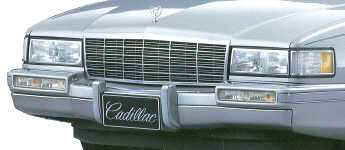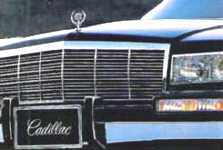 Distinctive grille of many 1991 Cadillac models, except Brougham, Seville, Eldorado and Allanté
The Deville Series



The DeVille Touring Sedan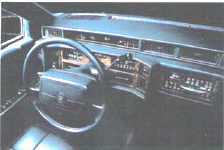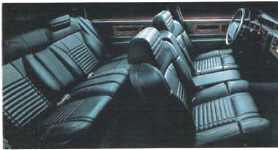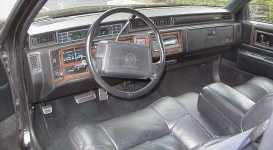 The Fleetwood d'Elégance Sedan
[the word " d'élégance" is a common Cadillac misuse of French ! ]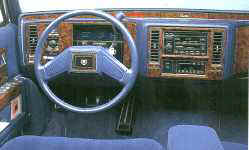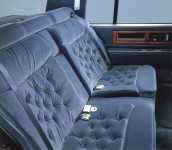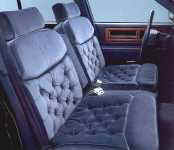 The Fleetwood Brougham Sedan d'Elégance
[ " d'élegance" sounds even worse when pronounced "dee elegance" ! ]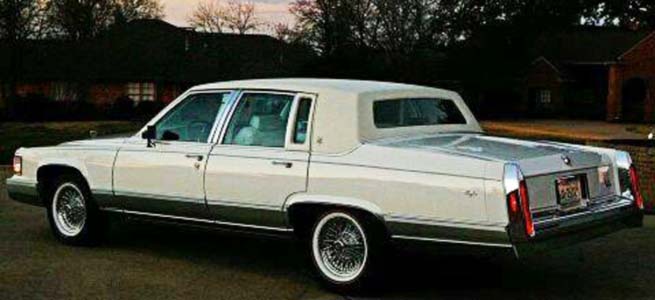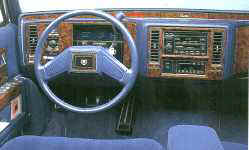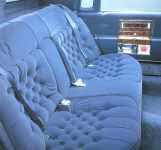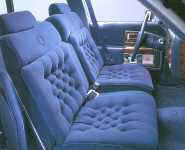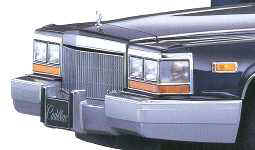 The front grille of these models is divided into three defined,
horizontal bands, bisected by many vertical grille bars
The Seville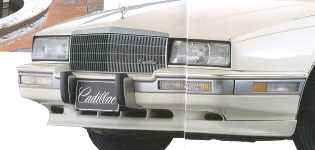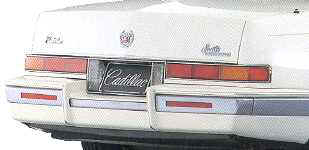 The front grille of this model is divided into four defined,
horizontal bands, bisected by many vertical grille bars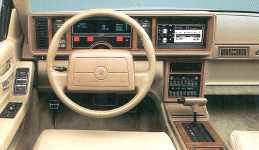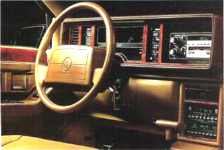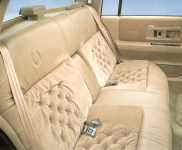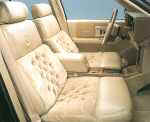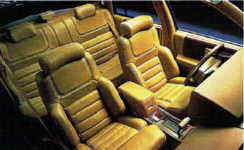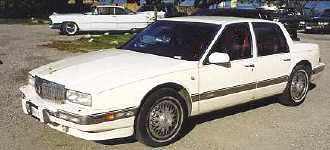 The Fleetwood d'Elégance Coupe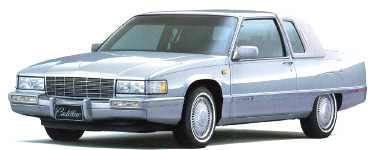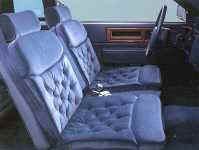 The Eldorado Biarritz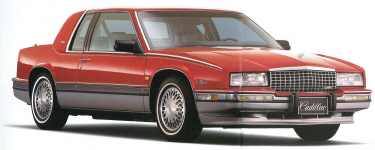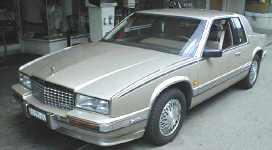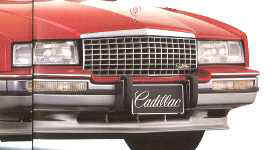 The front "egg crate" grille of this model is divided
into six horizontal and sixteen vertical bands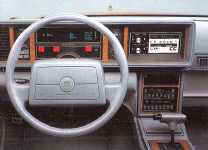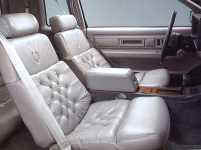 The Eldorado Touring Coupe
[or "ETC"]

The Allanté
[the French "é", at the end, presumes to give the model a French-sounding name;
un fortunately, there is no such name or word in the French language]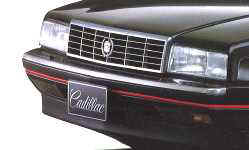 The front grille of this model is divided into five defined,
horizontal bands and six vertical areas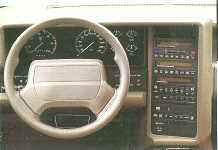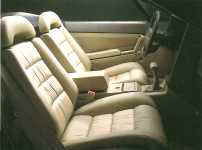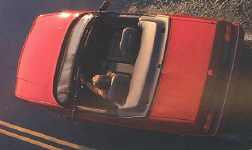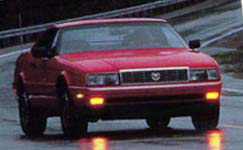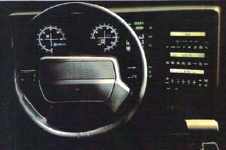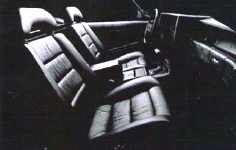 The Fifty-Four Limousine
[with 54" of additional legroom]

The Twenty-Nine Limousine
[with 29" of additional legroom]

Return to The (New) Cadillac Database© Index Page
or go back to the Cadillac photo index page to pick another year
or go to the La Salle photo index page
© 1996, Yann Saunders and the Cadillac-LaSalle Club, Inc.
[Background image: none for the time being]