[ last update: 07.01.2012 ]
The (new) Cadillac Database©

Cadillac Art & Artifacts
Clocks & Watches


Return to Cadillac Art &Artifacts index page or to
The (New) Cadillac Database© Index Page
There are a few interesting old clocks, pocket watches and wrist watches to be found out there but most of the stuff here is ultra-modern gadgetry aimed at the car buffs.

Did you say ugly ?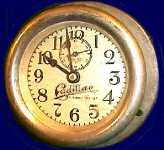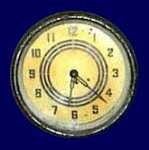 A couple of real Cadillac car clocks:
teens (left), 1936 (right)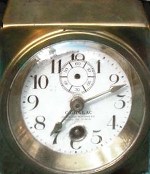 This 1907 timepiece is marked "Cadillac" too
Clocks made from old wheel covers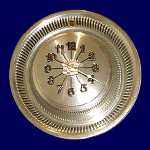 This one is from a 1970 Cadillac
Modern, Decorative Wall Clocks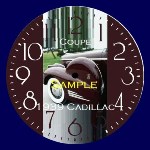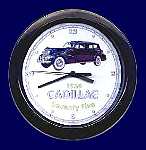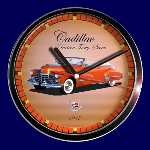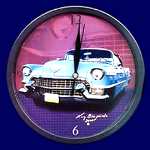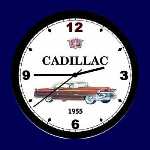 Cadillac models are depicted on these "kitchy" clock faces
[ the '55 Cadillac on the clock face at far right is from a period ad ]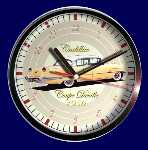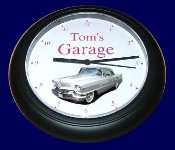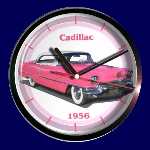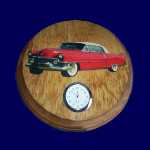 1956 clock on left is purported to illustrate the Coupe de Ville
but in fact shows an image of a Series 62 sedan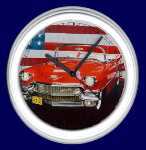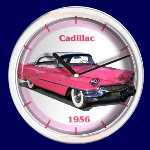 More 1956 Cadillac wall clocks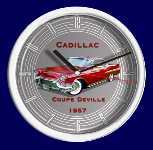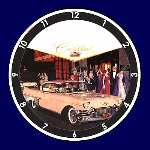 1957 Cadillac wall clocks; motif on right is period ad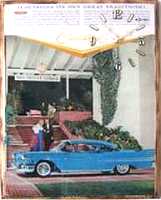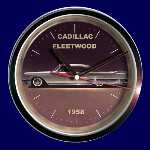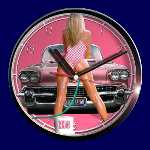 1958 Cadillac wall clocks; background, left, is period ad (clock is at top, right)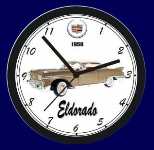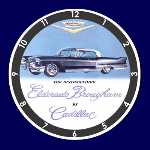 Left: wall clock with 1958 Eldorado Seville motif
Rigfht: The "art" on this 1958 clock is from
the only known ad for the Eldorado Brougham
which appeared in Fortune, for March 1958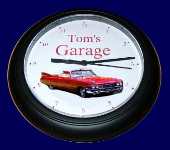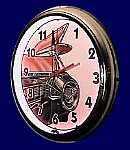 1959 Cadillac wall clocks
[ I'm sure there are many others like these ]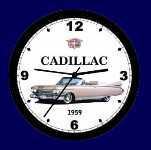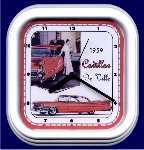 Circular and square versions
[ the motif on the RH clock is from a magazine ad ]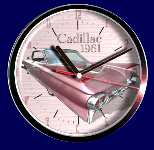 Pink 1961 coupe clock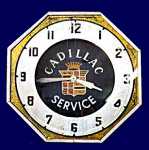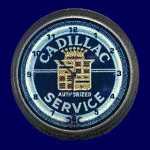 These Cadillac Service clocks will decorate your work shop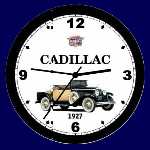 This clock face depicts the
1927 La Salle roadster from
the Cadillac Historical Collection
Desk Clocks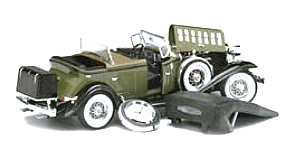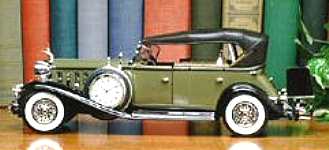 Above two rows: 1932 V-16 phaeton "clock"
[ the clock replaces the LH sidemounted spare wheel ]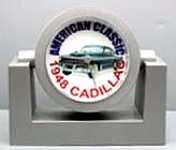 The motif is the 1948 Sedanet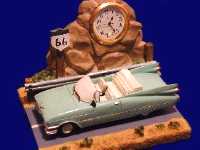 1959 Series 62 convertible on table clock base
Pocket Watches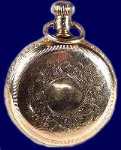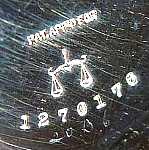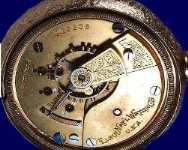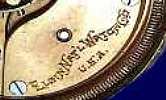 In my opinion these Hamilton
pocket watches are from the fifties
Wrist Watches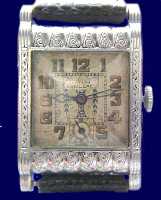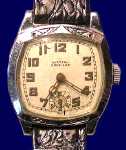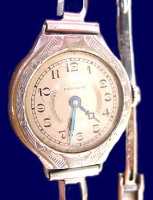 Antique styles, marked "Chateau Cadillac" or just plain "Cadillac"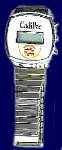 Fifties style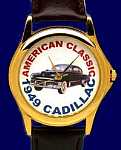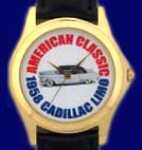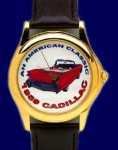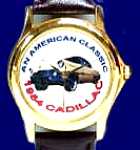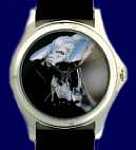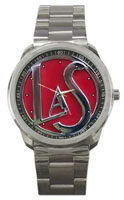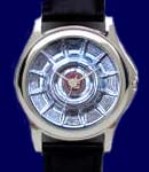 These watches are popular, contemporary pieces; there are numerous versions of it,
featuring different Cadillac models or accessories (like the 1930 Goddess, left.
In the same series comes this item with a simple "LaS" (La Salle) insignia (center);
at right a watch face that depicts the highly-prized 1957 Cadillac wheel cover
Return to Cadillac Art &Artifacts index page or to
The (New) Cadillac Database© Index Page
© 1996, Yann Saunders and the Cadillac-LaSalle Club, Inc.
[ Background image: drawing of a'59 Cadillac convertible, a gift from J.-M. Roux ]